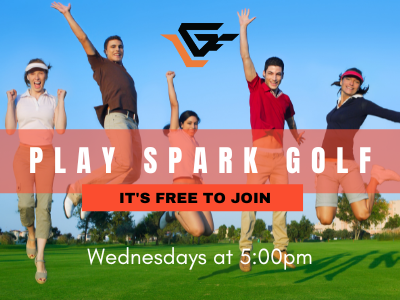 Spark Golf League
NEW GOLF LEAGUE coming very soon!
STARTING MAY 18th
Wednesdays at 5:00 pm
⛳ Spark is a 9-hole, social golf league organized to be casual and fun, with a touch of friendly competition. Joining the league is free! League rounds are available for purchase each week, or you can save money by pre-paying for Spark credit at a discount.